Varicose veins are a major problem for some people. Aside from the fact that they're unattractive to look at, they can also become very painful and uncomfortable. Good thing, you can have them removed through a minimally invasive vein treatment Naples. If you're concerned about recovery after undergoing a vein treatment, then here are the things you need to know about it:
How Long Does the Procedure Take?
This will depend upon the type of vein treatment Naples you undergo, but outpatient vein treatment procedures can take around 45- 60 minutes. But other surgical treatments will require you to do a hospital stay.
Hong Long is the Recovery Period?
Most patients fully recover within a week or two after undergoing the procedure. If both your legs underwent treatment, then expect a longer recovery period. Recovery also depends on how you take care of yourself after treatment.
How Should the Treated Area be Taken Cared of?
To fully heal faster from the treatment, keep in mind to do the following:
Keep the dressing on for 24-48 hours. Bleeding should only be minimal.
Do not take hot showers, hot bath, or swim in a public pool until your wound has completely healed. Instead, just take quick showers with room temperature water.
Wear your compression stockings around the clock for at least 3 days after the procedure. Only take them off when you're showering or sleeping. Compression stockings help promote proper blood flow.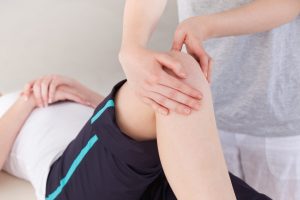 Where to Have Your Vein Treatment Naples?
Keep these things in mind to help you recover faster from your vein treatment. Get rid of the pain and discomfort associated with varicose veins and restore your beautiful, flawless legs with vein treatment Naples. At Lumiere Cosmetic Vein Center, we offer various vein treatments that are suitable for your needs. Book an appointment with us today!