Are your varicose veins causing you problems? Well, whether it's an issue regarding aesthetics or that your veins are starting to cause you pain and discomfort, either is a valid reason to have them treated. Vein treatment Naples can help reduce the appearance of varicose veins and it can relieve you from the pain and discomfort associated with it. But with so many treatments available how do you know which one is for you? Here are some different vein treatments you should try:
Endovascular Ablation by Laser
Are your enlarged varicose veins bothering you? If yes, then the endovascular ablation by the laser can help you get rid of it. The procedure is quick and non-invasive. It involves using a laser which utilizes a catheter-based technology to reduce the appearance of enlarged veins. The heat from the laser eradicates the vein by causing it to collapse and close.
Radiofrequency Ablation
Radiofrequency ablation is a minimally invasive procedure also used to treat enlarged veins. But instead of using laser energy it utilizes radiofrequency to diminish and close varicose veins.
VenaSeal Procedure
If you're suffering from asymptomatic venous reflux disease, then the VenaSeal procedure is a treatment you should try. The VenaSeal procedure uses a medical adhesive to close the diseased vein and rerouting the blood to the neighboring healthy veins. This helps relieve pain and discomfort associated with varicose veins.
Microphlebectomy as Vein Removal
This is a minimally invasive vein treatment Naples that is used to treat surface varicose veins. You can opt for this procedure if treatments like sclerotherapy and laser ablation are not applicable.
Varithena Procedure
Varithena is a minimally invasive treatment that is used to cure varicose veins of different sizes. It is administered through direct injection or a catheter. It is an FDA- approved injectable foam that provides little discomfort.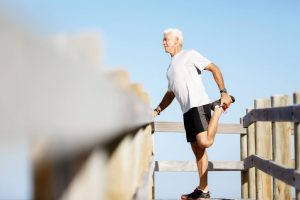 Where to Have Your Vein Treatment Naples?
Your varicose vein is a serious matter that needs to be addressed. At Lumiere Cosmetic Vein Center, we offer a wide array of vein treatment Naples you can choose from! Visit our website to know more or request an appointment online!