How Do Laser Skin Treatments Work?
I hear this question frequently as many patients (and providers) inquire how do we affect a treatment without causing someone to have an injury.
To be honest, it isn't a simple manner of switching on the laser and simply applying a force of light to an area that someone wants to go. There are many safety parameters used in helping stay within what are acceptable limits of what energy that can be applied to someone's skin. The laser light harmonizes with pigments in and below the skin of only the specific structures the wavelength of light attunes to, giving "laser" focus of what we treat. These parameters adjust based off of which effect you are attempting to have as
well as the type of skin you have
.
What Skin Types are There?
The scale we use to determine a patient's ability to have procedures performed is based on the Fitzpatrick skin phototype scale. In general types, 1-3 have less risk for injury and 4-6 have higher risks. With this said though we can manipulate the laser to allow many treatments to be performed on 4, 5 and even laser treatments to a level 6 with minimal risk of burning.
How Can We Accomplish This?
At Lumiere Cosmetic Vein Center we offer access to a state-of-the-art laser system, GentleMax Pro made by Candela-Syneron. This is a combination laser machine using both an Alexandrite and Nd:YAG based systems to customize your skin treatments appropriately based off of your skin type to minimize your risks.
Why Lumiere Cosmetic Vein Center for Treatment?
We wanted to bring the best treatment options to Cape Coral as we are residents and feel that Southwest Florida deserves it. Our 2019 model has the most current settings based off of the most recent customization of treatments balancing safety with the efficiency of treatment. Specializing in skin ailment treatments including but not limited to:
Actinic Keratosis,
Macules (freckles/sun spots on your face, hands, etc)
Rosacea (red face/nose),
Acne,
Warts,
Portwine stains
Venous pools
Spider veins (on your face, ears, legs, etc)
Reticular veins (larger veins),
Unwanted hair (ears, neck, facial, etc)
The Laser can also be used to stimulate collagen deposition. Patients in Miami and Tampa receive Laser facial rejuvenation. This helps stimulate collagen deposition in sagging skin of the face and neck. This can also be used in skin laxity seen commonly in aging hands and the decolletage.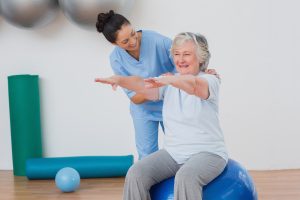 Looking for Vein Specialists Cape Coral FL?
Please consider Lumiere Cosmetic Vein Center in Cape Coral for your next cosmetic laser and vein treatment. As always, you will be both seen and treated by our
physician on-site with every visit
.