If you're uncomfortable with the presence of varicose veins and spider veins in your feet and legs, then you're not alone. Aside from the fact that spider veins and varicose veins are unpleasant to look at, they can also cause restlessness, stinging, and pain in your legs. But only a few people realize the importance of spider vein removal cape coral. Aside from treating the obvious symptoms, spider vein and varicose vein treatments have other benefits too. Here are the reasons why seeking treatment is important:
Identify and Treat the Root Cause of Vein Disease
Before your vein treatment, your doctor will identify the root cause of your vein disease and diagnose any underlying chronic venous insufficiency and treat it. This means that all of the unhealthy veins and improper functioning valves can be treated too.
Treat Symptoms That Can Affect Your Daily Life
Spider veins and varicose veins can cause persistent and bothersome symptoms that can affect your daily life.  It's unpleasant to look at, it can cause tiredness, pain, cramps, itchiness, restlessness in your legs, and can even cause recurrent skin infections and spontaneous bleeding, which signals the need for varicose vein and spider vein removal Cape Coral.
Bring Back Your Flawless Legs
Although spider veins are small, compared to varicose veins. It's still visible and can draw attention to the area. All the more if the veins present in your legs are swollen and bulging. But thanks to vein treatments, your legs will look as flawless as it did 10 years ago!
Diagnose if it's a Sign of Other Health Conditions
Your varicose veins may be a sign of increased risk for deep vein thrombosis, pulmonary embolism, or peripheral artery disease. So, have them treated ASAP!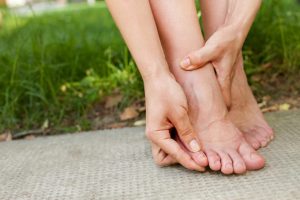 Where to Undergo Varicose Vein and Spider Vein Removal Cape Coral?
Bring back your flawless legs and get rid of the symptoms associated with varicose and spider veins! At Lumiere Cosmetic Vein Center, we offer spider vein removal Cape Coral at a reasonable price! Contact us for inquiries.