Wrinkles and fine lines are caused by the organic breakdown of elastin and collagen in your skin because of factors, like aging, sun exposure, and lifestyle choices. Aside from the fact that wrinkles and fine lines make you look older than your actual age, they can also affect your self-image and self-esteem. Good thing, there's Juvederm Naples; an injectable wrinkle filler that can make you look youthful in less than 30 minutes. Here are the amazing benefits of Juvederm wrinkle fillers:
Results Can Last Up to a Year
Juvederm is composed of a volume agent that already exists in your body called hyaluronic acid gel. It helps smoothen out your wrinkles and keeps your skin hydrated. This also means that you never have to worry about any negative effects. Unlike other wrinkle fillers that only last up to 4 months, Juvederm Naples is FDA-approved and its results can last up to a year.
The Procedure is Minimally Invasive
The process of administering Juvederm is quick and demands no downtime. It will be given to you through small injections that contain lidocaine, which helps you deal with the pain, so you can go back to work and do other activities immediately after the procedure. Plus, most patients only need one session to revive their youthful look.
Results are Natural
Unlike botox and traditional facelift that could make your face look and feel stiff, Juvederm provides natural results. Your wrinkles will be smoothened out as well as your fine lines, making you look younger than your actual age. And if you do not like the way you look with Juvederm, then no need to fret because hyaluronic acid fillers are biodegradable, which mean that its effect will perish over time.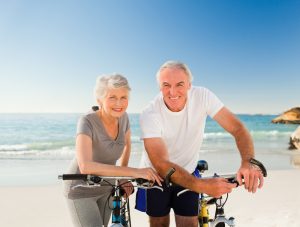 Where to Find Juvederm Naples?
Get rid of your wrinkles and fine lines and say hello to a younger and more confident you with Juvederm Naples! At Lumiere Cosmetic Vein Center, we offer a wide range of cosmetic and medical services that will suit your needs. Contact us for more information!