Botox Naples is considered to be the most popular non-surgical cosmetic procedure performed each year. About 1.5 million Americans get this procedure not just for getting rid of wrinkles, but for other purposes as well. If you're wondering what else Botox is meant for, then here are the other Botox uses aside from eliminating your wrinkles:
Deal with Migraines
Botox is now being used to help people deal with their migraines. Experts say that it has something to do with blocking the sensory nerves that transmit pain messages to the brain. Botox Naples can also help relax the muscles, which helps relieve the throbbing pain of frequent headaches or migraines. So, if you're suffering from migraines or frequent headaches and pain relievers aren't enough to deal with it, then you might need the help of Botox.
Eliminate Excessive Sweating
Having sweaty palms, feet, or armpits isn't just bothersome but it's also embarrassing. Good thing Botox can help eliminate excessive sweating by severing the nerves that signal the sweat glands. Botox can help reduce your sweat problems for several months only, but imagine the relief of not having to deal with your horrid sweat stains every day!
Deals with Bells Palsy
Bells Palsy is a result of damaged facial nerves, which causes surrounding muscles to weaken and hang down. To help ease the pain and create better facial symmetry, you can inject Botox in the affected area. So, if you're suffering from Bells Palsy, then you may want to consider getting Botox injections as a part of your treatment.
Eliminate Muscle Twitching and Stiffness
If you're suffering from upper limb spasticity, lower limb spasticity, eye twitching, or spasms, then Botox can help you deal with these problems.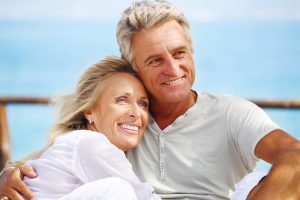 Where to Get Botox Naples?
Wrinkles aren't the only problem Botox Naples can solve. It can be used for various medical problems. So, if you're suffering from any of the conditions mentioned above, then you may want to consider getting Botox injections. At Lumiere Cosmetic Vein Center, we offer high-quality Botox at an affordable price! Contact us for inquiries.